RUDOLPH, DER BATSHIT NAZI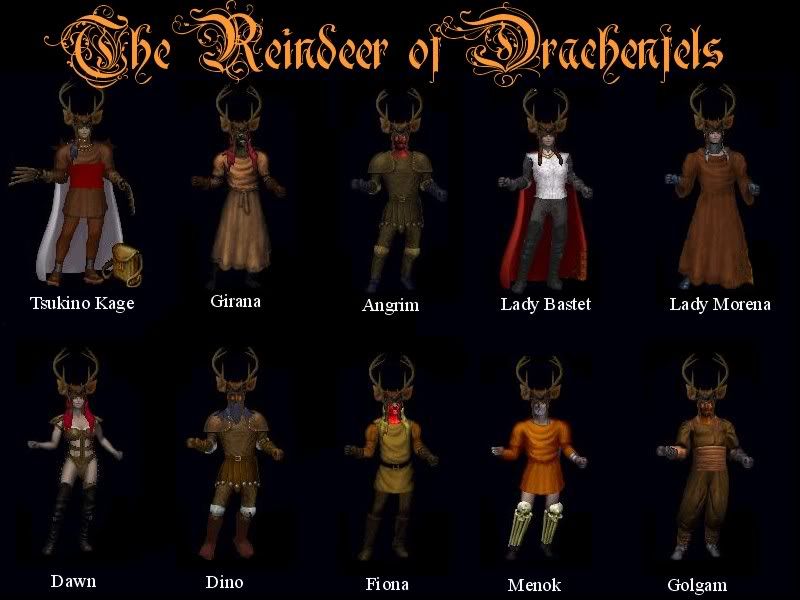 +++
Jesus' General
, run by the Proud, Erect & Manly General JC Christian, has found some
dynamic footage
of boisterous, fermented Teutonic Republicans singing a grand and Master Race love song to liberty and smashing enemies in the name of drinking.
I was so moved by this melodic Rosetta Stone of GOP trans-Bavarian Fundamentalism I wrote a song combining the best of American Holiday Music with the daring exploits of
Rudolph Hess
, Master Parachutist and Ian Fleming foil.
RUDOLPH, DER BATSHIT NAZI
Du kenst Rommell und Goebbels und Panzer und Eichmann
Borman und Goering und Streicher und Heydrich
Jetzt kenst dich Zurückrufung Der berühmteste Nazi von allen?
Rudolph, der batshit Nazi, gehabt eine sehren seltsame idee, er hat gefallschirmen nach in Britain, vielleicht zur machen "a kind of deal"
Alles der Fuhrers Freunde hatten auf die Straße gesungen,
Würde armes Rudolph spiele in irgendeinen nazistischen Spielen nicht lassen
Dann einen nebligen Heiligabend ist Hitler gekommen, zu sagen:
"Rudolph mit ein Fallschirm, werden Sie
meinen gemutlich Dritt reich führen?"
Dann, wie das Reichstag ihn geliebt hat,
Als sie aus mit Schadenfreude geschreien haben,
"Rudolph der batshit nazi, werden Sie in der Geschichte hinabgehen".
+++
AMERICA, WHERE THE HEART OF THE FATHERLAND TAKES A LICKING BUT KEEPS ON TICKING!
+++
Image of Pagan-Teutonic Forest Reindeer Rankin/Bass Wannabees from
here.
+++˙