PROTEST? ENOUGH-FEST!
Some images from my cell phone taken August 17th, 2005 at the corners of Griffith Park Blvd. and Hyperion in Silverlake, California.
The vigil was set to begin at 7:30 but people began arriving at 7:00.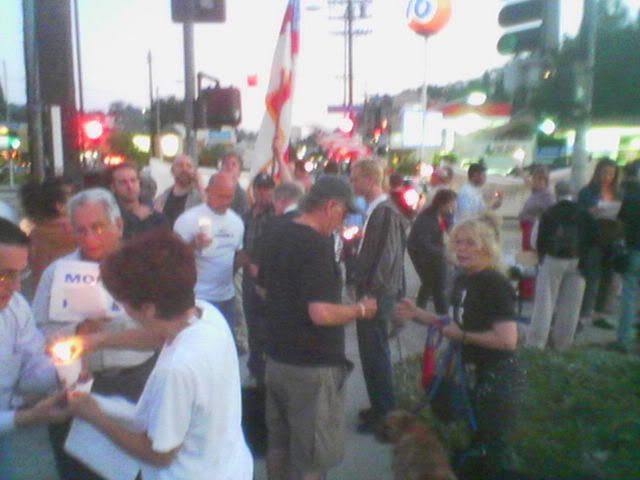 Some spoke directly to Cindy...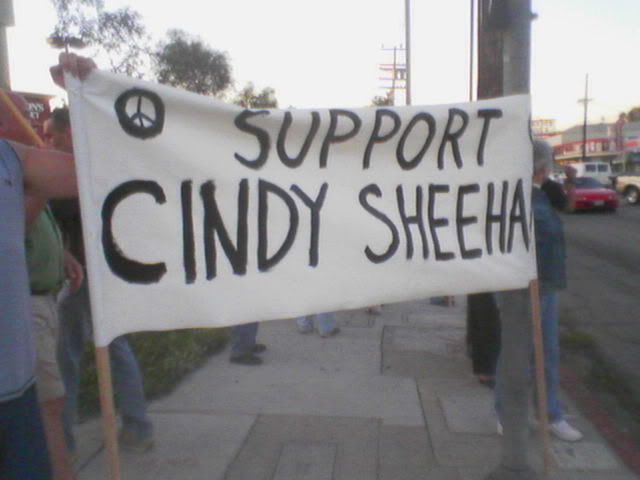 Some spoke to the end of war...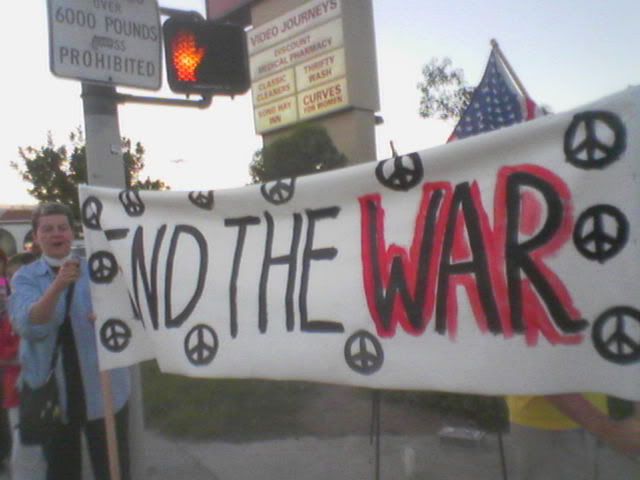 This Grandmother showed me an article written about her in the Glendale News Press...
The best question of the night: What is the Noble Cause?
The Goddess as Mother reigns Supreme...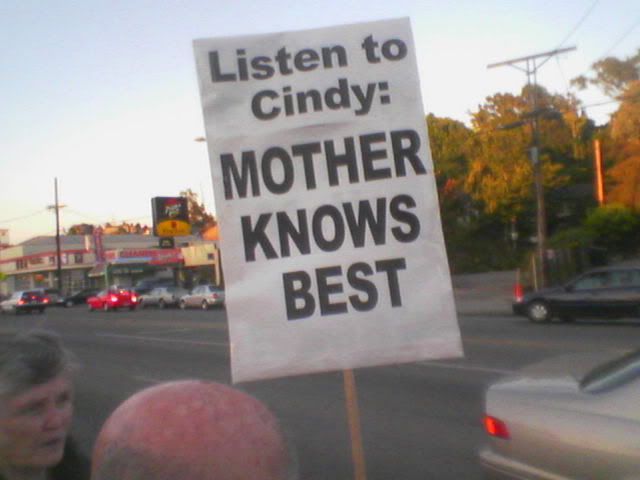 Hey, we're patriotic!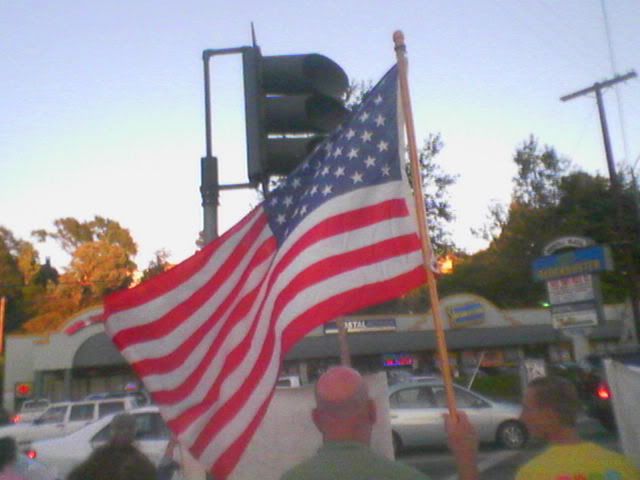 Another reminder of Bush's Exit Strategy...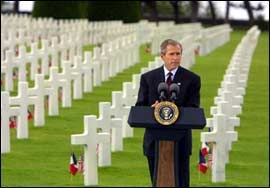 +++